NEWS - BIOGRAPHY - DISCOGRAPHY - TOUR DATES - GALLERY - MEDIA - FACEBOOK - MYSPACE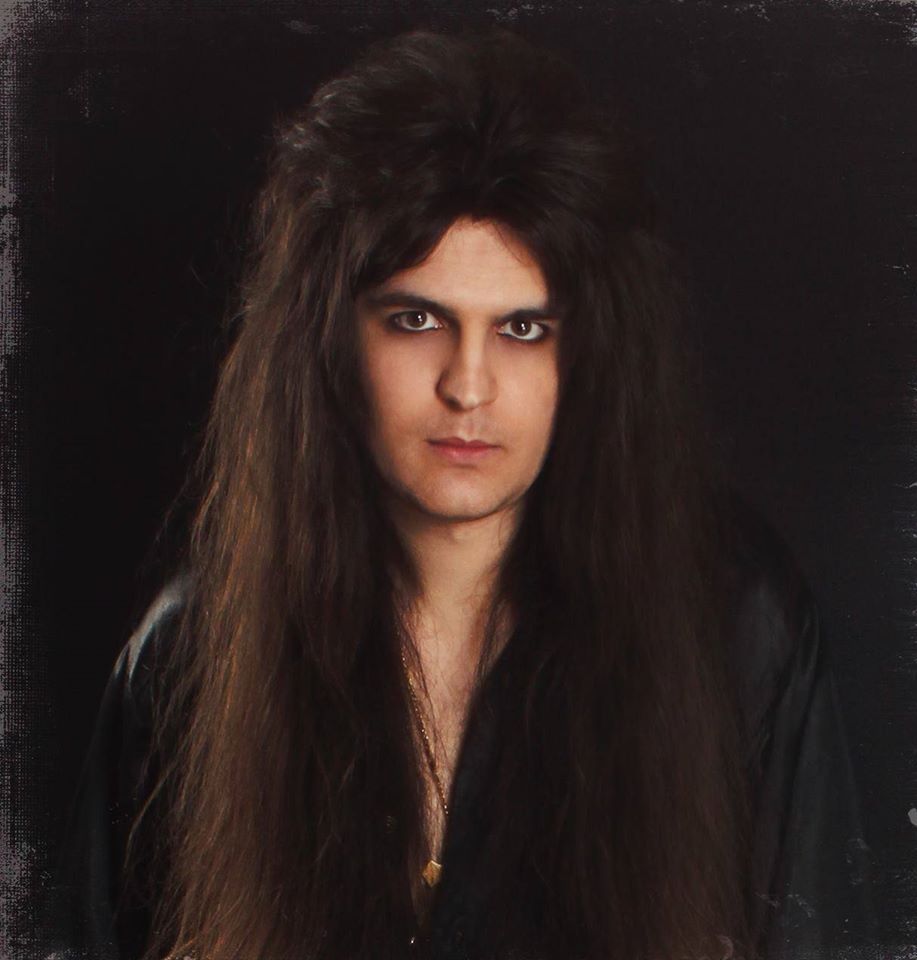 See Also:
REVIEWS
INTERVIEWS
PAST LINE UPS OF MUSICIANS
EQUIPMENT

COSTAS VARRAS is a guitarist, songwriter & bandleader. He is tending to become one of rock's premiere virtuoso guitarists! His musical style is a blend of rock & classical music.

BIOGRAPHY

1983 - COSTAS VARRAS was born in Athens, Greece.

1988 - By age 5, Costas begun to show interest in music.

1992 - By age 9, Costas was already a fan of Rock n' Roll. He was listening to Hard Rock everyday & eventually music became to be the most important thing in his life. Costas was a loner type of kid with attitude & big ego. Through Music he found a great way to express himself.

1994 - At age 11, Costas got his first guitar. He spent long hours practicing to develop his technique & to learn the standards of modern music theory. Electric guitar considered to be the main instrument that he plays till today. Musicians like Kurt Cobain, Dave Mustaine & Yngwie Malmsteen had a great impact on him.

1996 - Early in the year, Costas started to get lessons at a music school in Athens. Since then he attended and finished the courses in several schools of contemporary music. However Costas didn't like to be a student, but as he says he did that to gain knowledge.

1997 - At age 14, Costas started to show more interest in Classical music, mainly Baroque. Composers like J.S. Bach, Mozart, Vivaldi & of course the great virtuoso Nicolo Paganini were some of his favourites.As Costas absorbed the classical structures of the masters, his style began to take shape.

2000 - In April, Costas formed his first band PERPETUAL.He was the main songwriter of the band & he was also doing all the business, including promotion & booking shows.The only thing that he had on his mind was to Tour the World & become a Rock Star!

2001 - At the begining of the year the band recorded the first demo which was titled "Perpetual". It was a 7 track Demo Cd and released privately. Steel Gallery Record shops in Greece sold 100 copies of this limited edition CD.

2003 - In July, COSTAS VARRAS & PERPETUAL recorded the songs for the album "Overlord's Perpetual"The album was recorded, mixed & mastered at 3 different studios in Athens,Greece.COSTAS VARRAS was the exclusive songwriter of the album but we have to mention that at this period he was using the nickname "Overlord"

2004 - In December, the album "Overlord's Perpetual" was released worldwide by Sonic Age Records.An absolute neo-classical masterpiece which received universal acclaim. Mostly in Europe the album had great airplay. Songs like "I'll never Cry Again" (Which was Costas' first music video-clip and it was also included in a compilation from Underground Tapes) "Immortal Hymn" and "Majesty" made sense! The album sold 2000 copies.

2006 - In March, Costas moved to Los Angeles(USA).In October, he joined the rock coverband "The Hooligans" as a guitar player.

2007 - In January, Costas reformed PERPETUAL.With a new line up of American musicians, the band performed a few shows in Hollywood. During the last 7 years (2000-2007) COSTAS VARRAS & PERPETUAL performed at several clubs/concert halls.

2008 - Costas graduated from Musicians Institute (Hollywood, California)

2009 - In March Costas travelled to England to record 10 songs with producer Chris Tsangarides.These songs will be released as COSTAS VARRAS second album sometime soon.

2011 - Costas is rehearsing with a new lineup of musicians for a world tour!

2018 - On September 10th 2018 Costas Varras released his 3rd solo Album"Neon-Classical"via Symmetric Records. Bob Katsionis was the producer of that album. This album featured 6 of the greatest vocalists in the Rock business!